As an educational institution, The Eagle Grove Community School District works hard to demonstrate the skills we teach our children. One area that has been of concern is our school logo. The use of our current school logo does not represent good citizenship in that it our use could be in violation of copyright law.  To make sure that we are within the law, a decision was made to change the logo.  A committee of teachers, staff, and community members narrowed the options down to three and we are asking the public to vote on their choice.
School employees and students will get the opportunity to vote electronically as we have the ability to make sure they can only vote once.  Community members wanting to vote will need to vote in person at the admin building.  The options are shown below
Eagle Grove Emerson building
325 N. Commercial Ave
Eagle Grove, IA 50533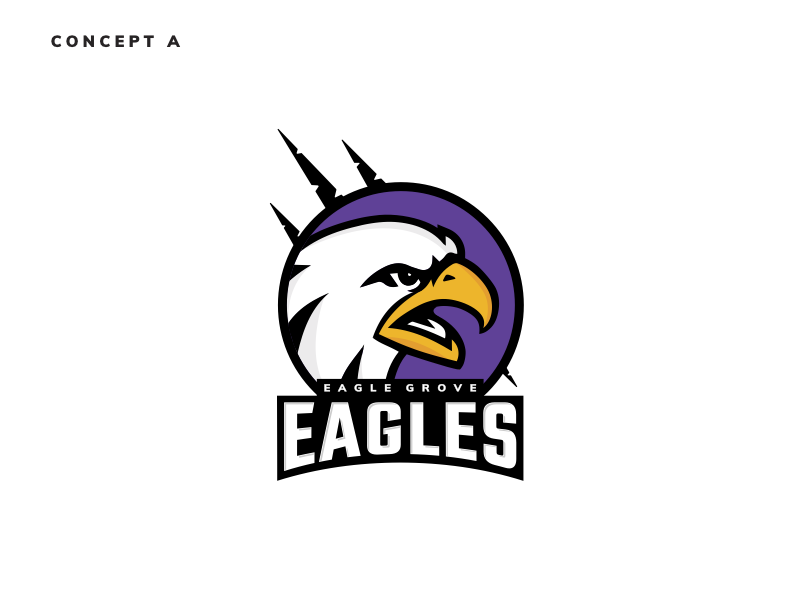 Concept A is a modern look with eagle claw accents to show strength and motion.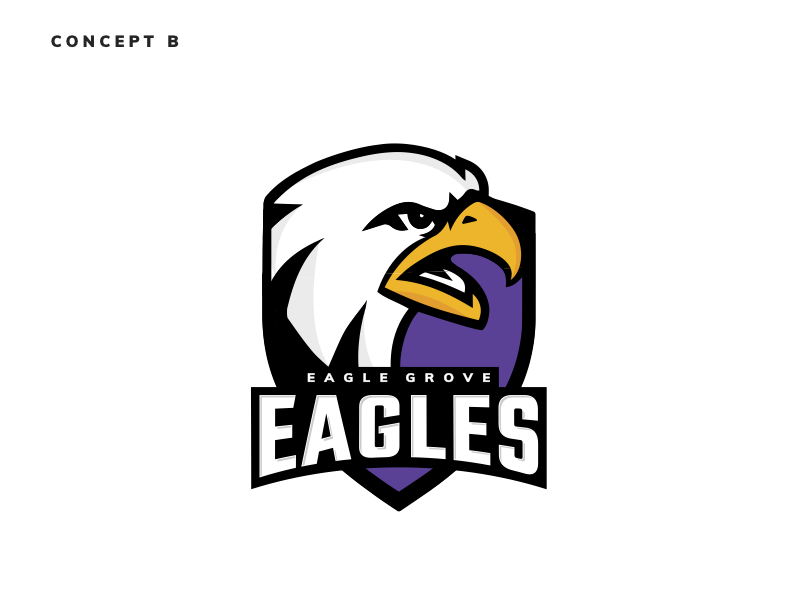 Concept B is also a modern look with a more traditional badge look showing tradition and discipline.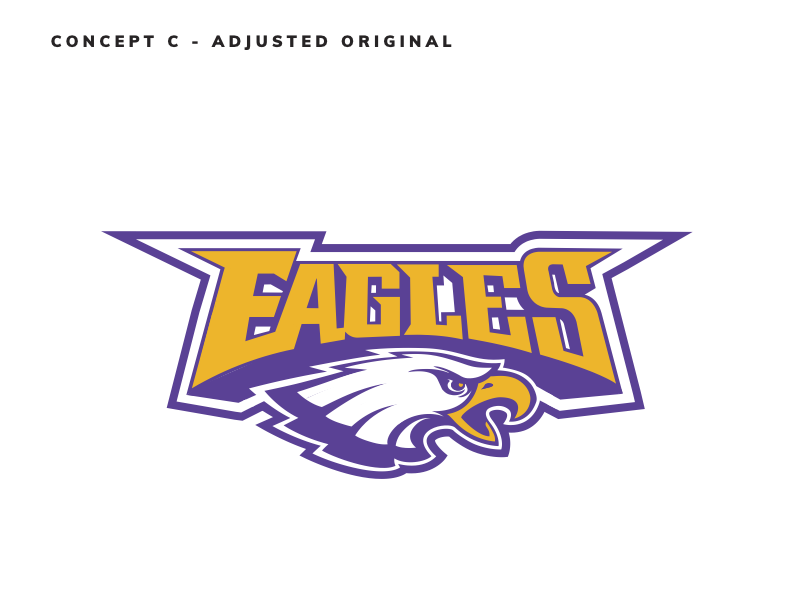 Concept C is an adjusted look to the previous logo. This modernizes the previous logo while honoring the tradition of our school.
To See each option in various reproduction styles such as t-shirts, helmets, and or floors, click this link.